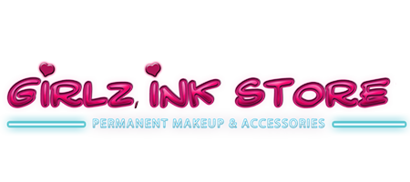 Girlz Ink Permanent Makeup Supplies
Girlz Ink are the world's #1 permanent makeup supplies store, with thousands of satisfied customers and counting. We carry a wide variety of permanent makeup supplies and permanent tattoo equipment for all your permanent cosmetics needs from our extensive online catalog. Our experienced staff is here to help you find what you need at any time. We offer fast shipping on most orders Monday through Friday. If you have questions about anything or would like assistance placing an order, please call us on (702)809-8237.
We're so confident that Girlz Ink has the best selection of permanent makeup supplies anywhere, we back it up with our 100% Satisfaction Guarantee!
Permanent Makeup Products
Our goal is to make sure every permanent makeup artist has access to great PMU supplies and equipment at affordable prices. That's why we work hard to bring you the highest quality products. All of our permanent makeup supplies are tested before they go out to ensure that you get what you pay for. At Girlz Ink, we believe in providing high-end permanent makeup supplies without breaking the bank.
If you would like to learn more about our range of high-quality PMU products, check out the Girlz Ink Permanent Makeup Supplies Store today!